Medical Center
Medical Center:
Hours: 5:06 AM - 9:38 PM
The Medical Center shuttle travels between the Palo Alto Transit Center, Stanford Health Care, and Lucile Packard Children's Hospital via Quarry Rd. and Welch Rd., serving stops along the way, from approximately 5 a.m. to 9 p.m.
Medical Center (MC) Shuttle
Weekday Service (M-F); Schedule effective 8/30/202. Operates on university holidays. Serves additional stops along route (check sign at shuttle stops or ask driver)
Times in red (SMC) are operated by Stanford Health Care, and the pick up and drop off stops at the Palo Alto Transit Center are at the corner of Alma St. and Lytton Ave.
Medical Center:
Hours: 5:06 AM - 9:38 PM
Health and Safety
To promote the health and safety of riders, Transportation Services has implemented cleaning and safety protocols on all shuttles.
Masks Required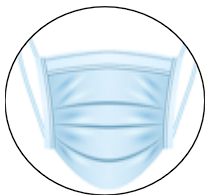 To comply with state requirements and guidance, passengers on all shuttle routes are required to wear face coverings while on board. In addition, no eating or drinking is allowed on shuttles, so that all riders keep their masks on at all times.
Clean Hands are Safe Hands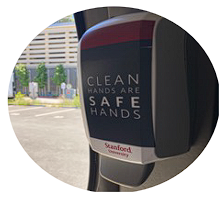 Hand sanitizer dispensers are installed on all shuttles to promote good hygiene
Routine Cleaning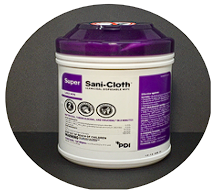 The Evening Parking Shuttle (EPS) vehicle is sanitized after each ride
Compliance
Signs are posted on all vehicles to remind riders of these policies.
Stanford Medicine Transportation Services follows the Santa Clara County directive for public transit on all shuttles. For more information, read the directive here: